May 2021 Membership Meeting
Tuesday, May 4th 2021 @ 7 pm EST
Location: Forest Park Community Church, 5012 S Watterson Trail, Louisville 40291
Please be patient as we try during these unique times to find a consistent means to have our Club Membership meetings. All attendees are required to wear a face covering that covers their nose and mouth at meeting. This is in accordance with our KY State Executive Order dated July 23, 2020.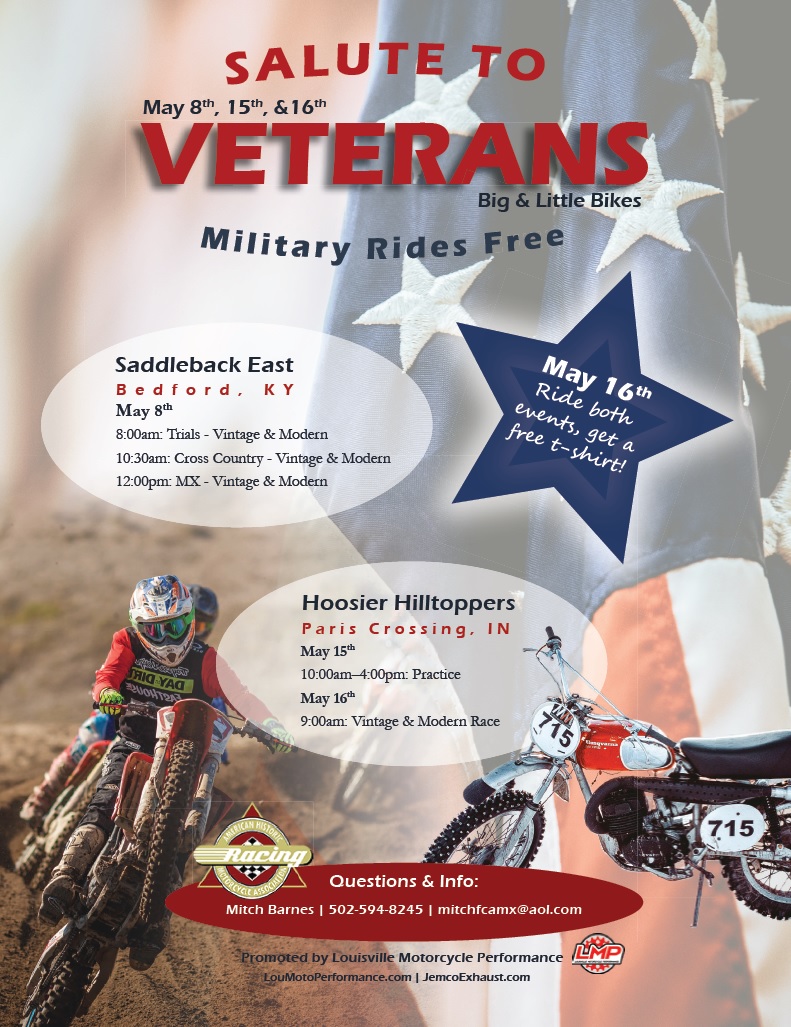 ---
Saddleback East, Inc. is a family friendly multi discipline off-road motorcycle club in near Bedford, KY.
The club offers its members and guests a wide variety of riding experiences. There are two Moto tracks to practice jumps and turns, miles of single track in over 1200 acres of wooded terrain.  The property offers beginners to expert levels of trails to enjoy and challenge your skills. Additionally, there are unique areas that offer Trials riders unique natural obstacles to improve their skills, too.
The club hosts events for Motocross, Hard Enduro and Trials AMA sanctioned events.
2020 Saddleback Extreme Hard Enduro
Saddleback Motocross