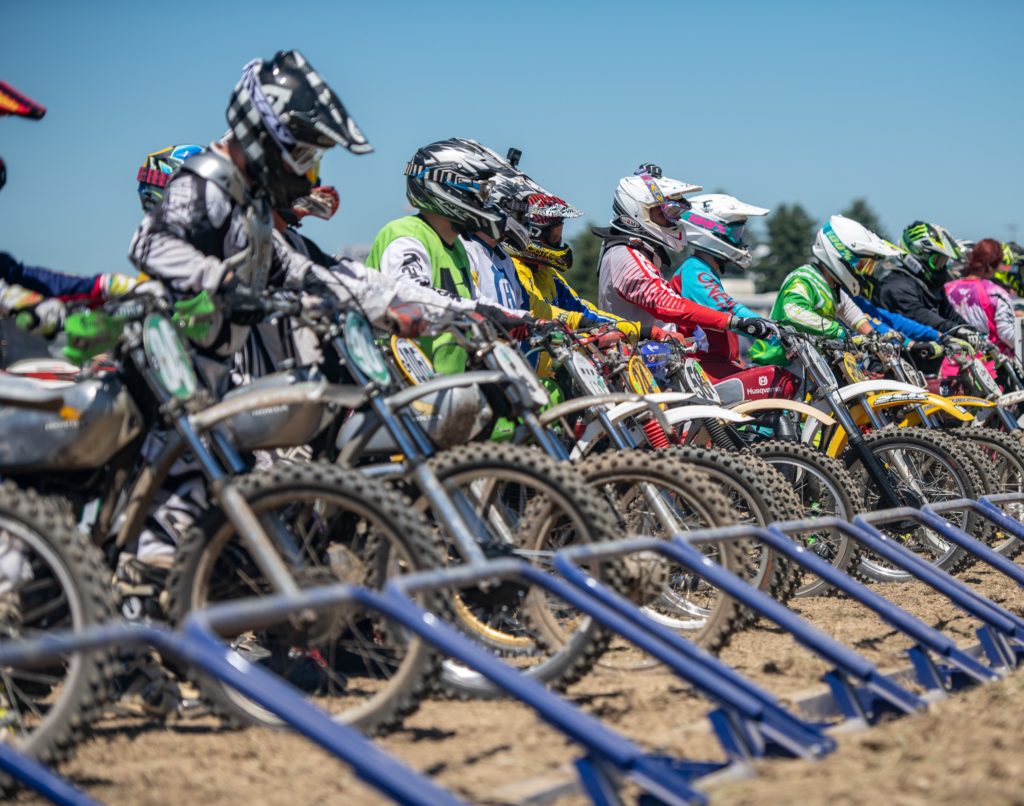 2019 Preston Petty Products National Vintage MX Series – Round 12
2019 Racetech National Post Vintage MX Series – Round 11
2019 Speed and Sport National Vintage Trials Series – Rounds 7
2019 Regional Cross Country Vintage, Post-Vintage and Pre-Modern
Pre-entry deadlines: Mail-in 6/14; Online 6/17 (11am EDT) Entry forms found at www.ahrma.org
Gate fee: $20 for the weekend
Camping: $20
Concessions: Yes
On Saturday night we will have a band and a "pig pickin" dinner at no additional charge.
Additional Event Information:
(NEW) We are now hosting a Region Cross Country event starting at 3:30 pm.
Swap meet all weekend.
3 Vintage classes and 3 post vintage classes for $20.
Lodging: Carrollton Kentucky and Madison Indiana have all of the brands of hotels.
Facebook: Saddleback East Motorcycle Club
Track Address: 700 RD Kendall Ridge, Road Bedford, Kentucky 40006

Please be aware the entrance is narrow and residential. Be cautious as you drive to our facilities.
<< Updated Schedule >> Schedule for weekend
The gates open 8 am and the Swap meet will be open all weekend.
Military Veterans get one race free.
Friday 28th

Trials : The trials competition begins @ 1:00 pm
Regional Cross Country begins @ 3:30 pm
Vintage MX practice begins @ 3:00 pm
Post – Vintage MX practice begins @ 4:30 pm

Saturday 29th VMX practice begins at 9 and racing 10:30. Awards @4:00 and "Pig pickin" and the band starts @5-6:00.
Sunday 30th : PVMX practice begins at 9 and racing at 10:30. Awards @3:00
Race Schedule (Subject to Change)
(New) Trials – Friday schedule:

All Vintage classes, plus Post Vintage Novice race start: 1:00 pm.

(New) Vintage/Post-Vintage Practice schedule

Vintage – Friday @ 3:00 pm
Post-Vintage @ 4:30 pm

(New) Regional Cross Country Race
Vintage MX Saturday schedule:

Sign-up – 7:00-9:00am
Practice, 9:00am
Mandatory rider's meeting – 10:00am
Racing begins 10:30am

Post Vintage MX Sunday schedule:

Sign-up – 7:00-9:00am
Practice – 9am
Mandatory rider's meeting – 10:00am
Racing begins 10:30am
Contact: Mitch Barnes, 502.594.8245; email mitchfcamx@aol.com